The agenda of impactful outings
Any plans today ? Are you in the mood for a conference, workshop or screening? Discover our program of events developed with many partners. We talk about ecology, feminism, personal development, social entrepreneurship... You will find plenty of dates online or near you to book your calendar all year round.
Recherches rapides :
Online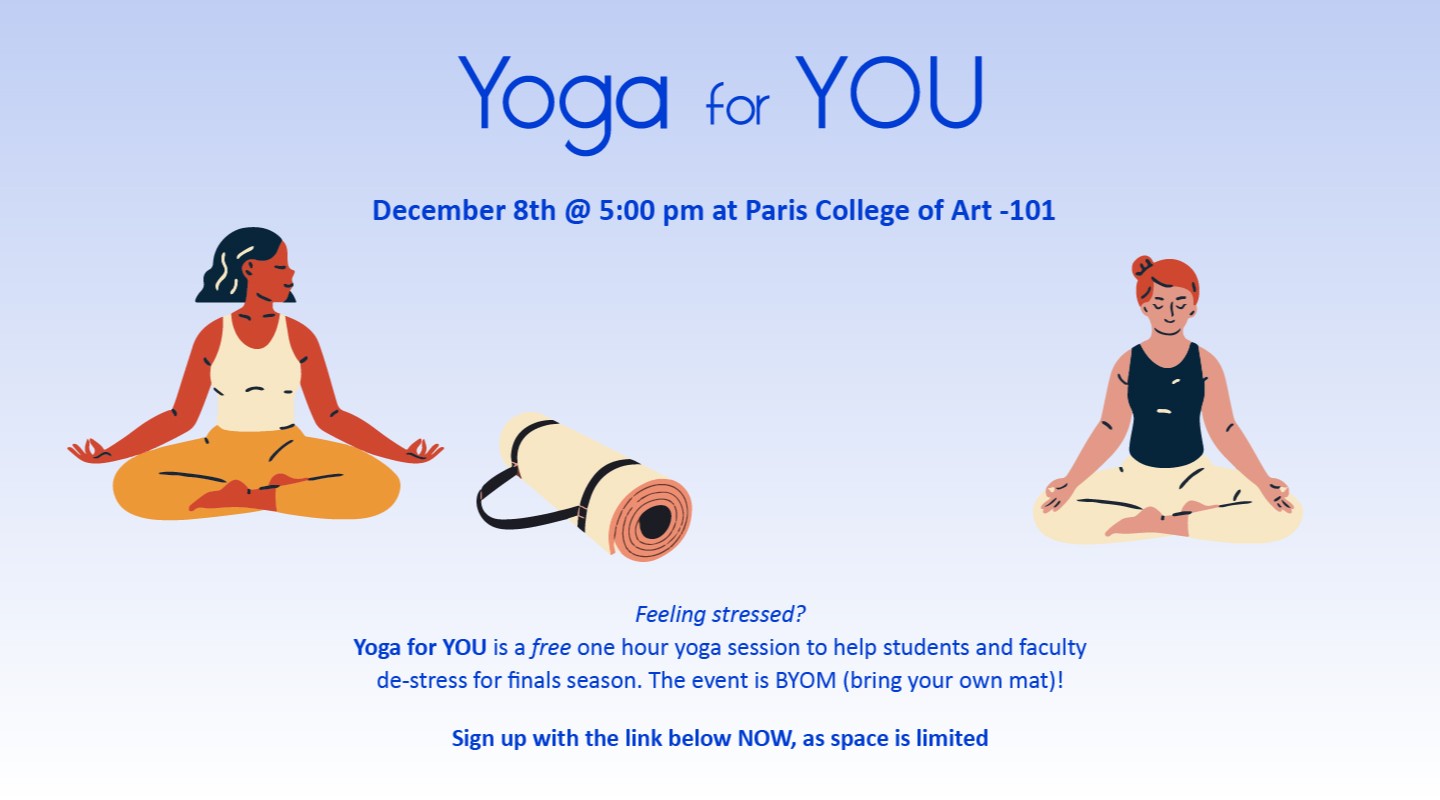 Yoga for YOU is a free one hour yoga session to help students and faculty de-stress during finals season. Our goal is to provide people with an effective way to de-stress and encourage them to continue implementing stress reducing practices into their daily routines. Not a student or faculty member? Do not worry, everyone is welcome! Note: You do not have to be a Paris College of Art student or faculty member to attend, everyone is welcome. The event is BYOM (bring your own mat)! Register in advance because space is limited.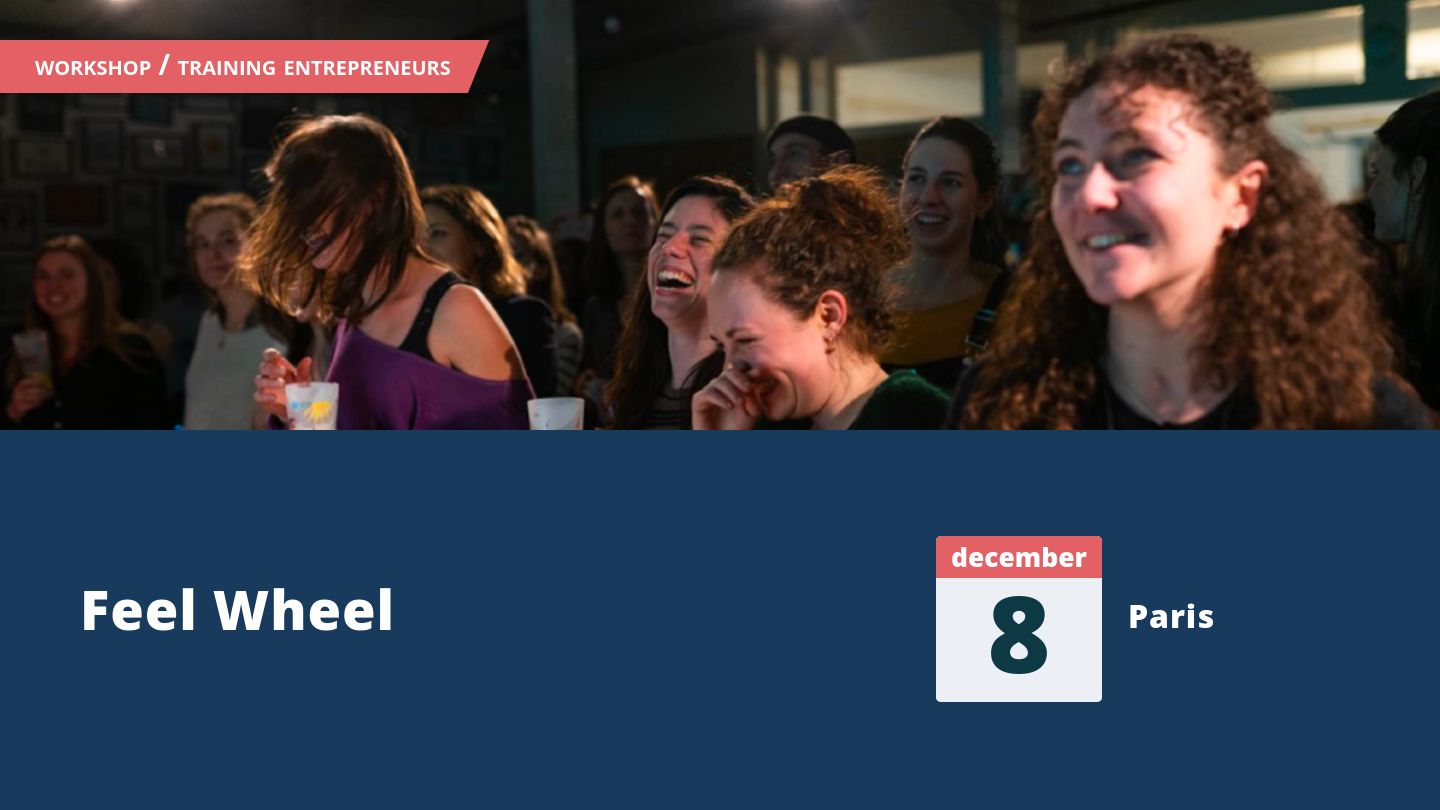 Workshop / Training entrepreneurs
Health
FR/ Toi aussi tu te dis que tes potes vont encore te trouver relou à parler de tes problèmes perso? Que ton groupe de potes arrive pas à comprendre pourquoi t'enfiler une bouteille de vin ce soir ça changera rien à tes soucis? Tu te dis même peut-être qu'au final c'est pas si grave et que ton chagrin d'amour passera? Et si prendre soin de toi allait plus loin que ce que les magazines santé te disent, et que tout commençait par ce qu'il se passe dans ta tête. Rejoins nous le 8 décembre à Paris pour comprendre comment mieux gérer ton stress, apprendre davantage sur la vie émotionnelle qui se passe dans ton cerveau et voir comment l'art-thérapie peut changer ta vie. ENG/ Do you tell yourself that your friends will find you annoying when you talk about your problems again? That your group of friends can't understand why having a whole bottle of wine tonight won't make your anxiety lessen tonight? Maybe you even tell yourself that in the end everything is not so bad and that your heartache will pass? What if taking care of yourself went beyond what health magazines can tell you, and that it all starts with what's going on in your mind. Join us on December 8th in Paris to understand how to better cope with your stress, learn more about the emotional life that goes on in your brain and see how art therapy can change your life.